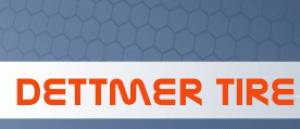 Profile
Contact
Map
Photos
Comments
Video
Michelin, Goodrich, Uniroyal, Firestone, Bridgestone, Dayton, and other popular brands Drive Clean, Safety Inspections, Brakes, Air Conditioning, Etc.
Why Wait ? Stay ahead of the weather. Get your tires now and beat the rush. Dettmer Tire and Auto Centre, where you'll find Passenger, Performance, Truck/SUV and more from proven brands, including Bridgestone, Firestone, Michelin and other leading industry names. Conveniently located in Guelph, Ontario, Dettmer Tire & Auto Centre offers Custom Wheels, Computerized Alignments, Brakes and other valuable services to get your car, truck, minivan or SUV back on the road. We strive to achieve recognition by our customers and the community as the best provider of tire services in the Guelph and golden triangle region. We carry top tire brands to meet your specific needs and provide quality service at an affordable price.
See how we can save you time and money. Thousands of satisfied customers from Ontario and other surrounding areas rely on Dettmer Tire & Auto Centre each year.
NEW NITROGEN FILL !- increased fuel economy- eliminates rim corrosion (flats)- reduces tire overheating phone for details.
Mon. – Fri. 8 – 5:30 Sat. 8 – 4 Give us a call at (519) 763-8473 or drop us an email at mike@zaino.ca we will get back to you promptly.

Address
23 Cork St. E.
Guelph
Ontario
N1H 2W7

Phone
519 822-9800

Cell



Twitter

Facebook