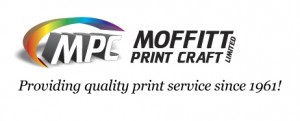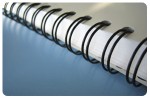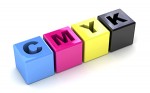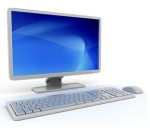 Profile
Contact
Map
Photos
Comments
Video
Providing quality printing services since 1961!
Moffitt Printing in Guelph is a family-run, commercial printing business, that has served Guelph and surrounding area for close to 50 years. We provide quality printing services along with excellent customer service backed by the machinery, experience, and teamwork to fulfill all your printing needs.
Moffitt Printing Guelph specializes in four colour process printing, digital colour printing and copying. Other products we provide include brochures, business cards and stationery, flyers, labels, envelopes, calendars, manuals, custom tabs, portfolios and much more.
Pre-Press Services
Moffitt Printing Guelph has a full in-house, pre-press service available to take your files or project and make them print. We have knowledgeable pre-press staff with countless years of experience.
Accepting Mac and PC files, we will turn your project into the best it can possibly look on our high-end Xerox digital laser systems, or our Heidelberg computer-to-plate system.
Digital Printing & Copying
Moffitt Printing guelph incorporates a wide range of Xerox equipment from our high-speed black and white 135 'page-per-minute', to our high-end Xerox colour 50 'page-per-minute'.
We also offer variable data-printing in colour or black and white.
Litho Printing
Moffitt Printing Guelph utilizes Heidelberg equipment in the press room operated by highly experienced press operators to give you the best print quality possible. We can print anything from a single-colour business card up to full-colour 20″ x 29″ process forms. Below are just a few examples of the type of work we can print. (If you don't see it here, please ask as we probably have printed something similar before).
• annual reports » booklets
• brochures » business cards
• calendars » catalogues » covers
• envelopes » index tabs
• informal cards » labels » invitations
• pocket folders » point of sale material
• tags » soft cover books
• shelf-talkers, and much more!
Binding Services
To compliment our quality print production, Moffitt Printing Guelph has a complete in-house binding service powered by Heidelberg equipment. Our experienced bindery staff will complete your printing project with the same care and attention that has been put into your job throughout the production cycle. Our in-house finishing processes include numbering, perforating, folding, gluing, die-cutting, stitching, coil binding, and collating.

Address
240 Woodlawn Road, West
Guelph
Ontario
N1H 1B6

Phone
519-822-7311

Cell



Twitter

Facebook