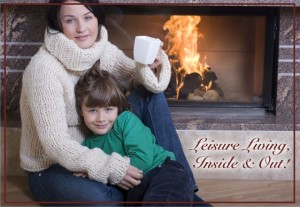 Profile
Contact
Map
Photos
Comments
Video
Wellington Fireplace & Leisure is your first class fireplace and leisure store. With so many varieties to choose from, great service and unbeatable prices, make Wellington Fireplace your first choice!
It is our mission to offer the best services and products to all our customers.
We Specialize In:
Fireplaces
Custom Outdoor Kitchens
Fire Pits
BBQ Islands
BBQ Smokers
Custom Wood / Stone Mantles
Spas & Spa Supplies
And More!
Home Comfort Made Easy
Wellington Fireplace & Leisure has everything to make your home comfortable. Wellington Fireplace in Rockwood, Ontario is the place you can trust to help you invest in the right products and offer quality installations.

Address
8351 Hwy #7 East R.R.#2
Rockwood
Ontario
N0B 2K0

Phone
519-856-0498

Cell



Twitter

Facebook